Meet the People Behind Snake River Products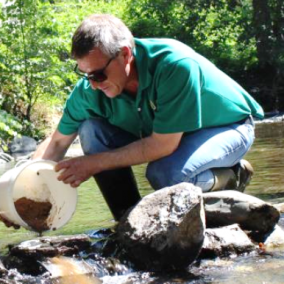 Kevin Bell was the CEO and Founder of Aurora Mining Products prior to joining Dennis Katz as a partner of Snake River Products. With a degree in Business Management and 27 years experience in Government work, Kevin brings a very refined and progressive business model to the mining industry.
Kevin has primarily prospected in the northeast and southeast California Mother Lode, but has also prospected in Oregon and Idaho – One of his favorite trips was to the company namesake Snake River near American Falls. Kevin enjoys working his claims in Mariposa and El Dorado counties.
In 2009, Kevin began work on an innovative technology called Fluid Dynamics. After four years of continued development and refinement, he patented and released the Aurora Recon and Expedition sluices. This ground-breaking technology allows miners a lightweight, compact sluice with output rivaling the largest equipment.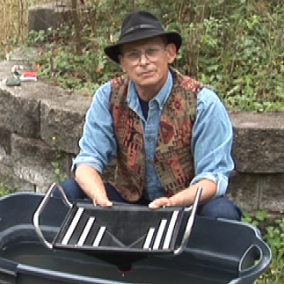 Dennis Katz, "The Fossicker" has been involved with prospecting since 1964 when he took his first trip as a Greenhorn to the Yukon to make his fortune. Dennis has metal detected in Europe, worked commercial gold recovery in Africa, prospected in New Zealand and throughout the United States. He also worked for International Prospector Supplies in Seattle where he learned the retail trade of Mining and Detecting equipment.
With his mining background and inventive personality, Dennis decided to see if he could upgrade and invent better equipment for small scale mining. He successfully released the Pyramid Pro Production Pan in 2008, followed by the release of the Maverick Finishing Pan in 2009.
Dennis is the Founding and Managing Partner of Snake River Products and intends to keep bringing new and exciting products to the mining industry.